Once Easter weekend ends, the 31st NECC softball tournament (as long as mother nature doesn't crash the plans) will start on Monday. Here's my previews for all 11 teams. In the meantime, here's the 2019 bracket and the champions from the previous 30 years.
Fremont Lady Eagles (8-1, 4-0 NECC)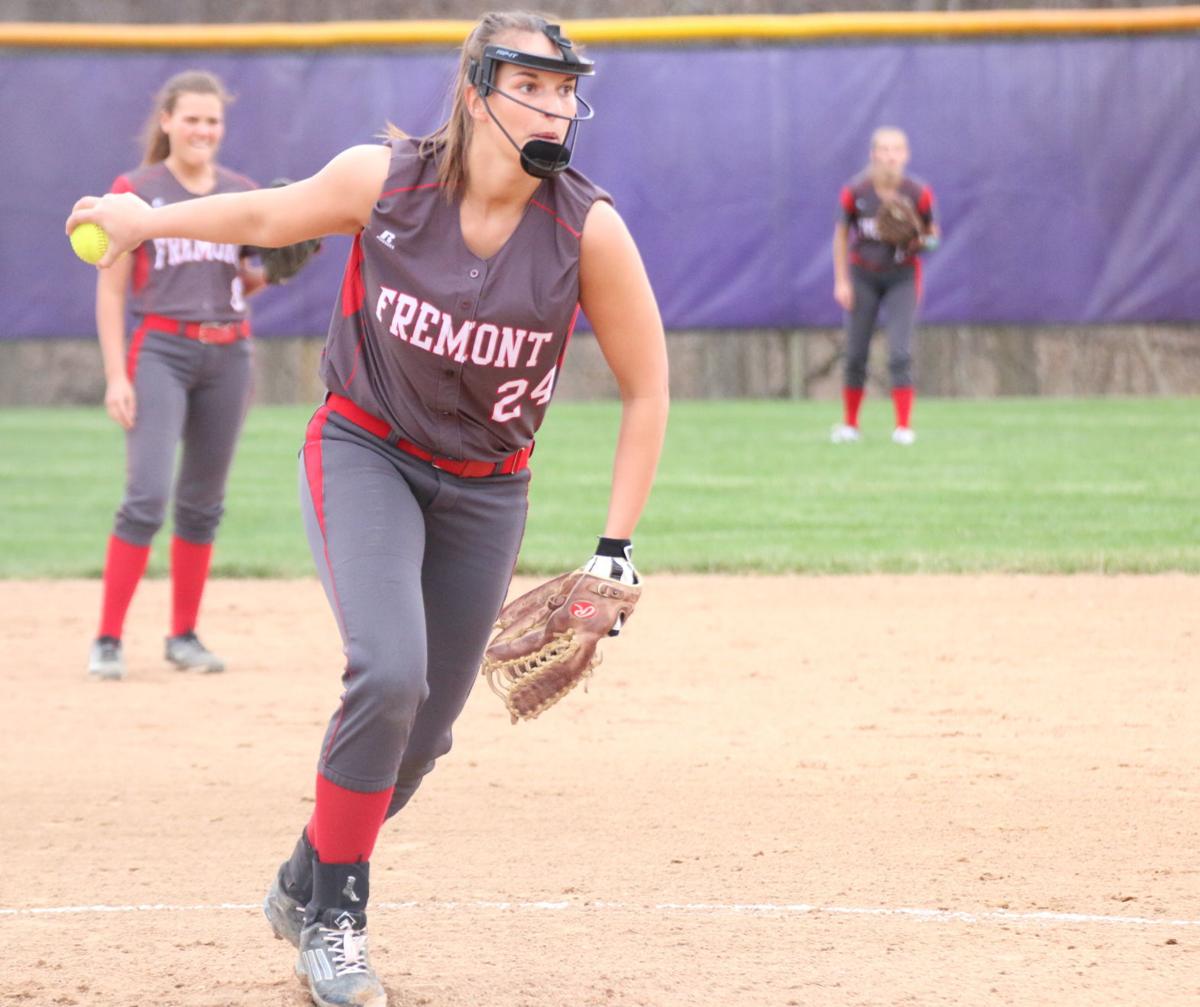 How can they be contenders?
Fremont's offense in 2019 isn't quite as dominant as the team that won regionals last year, but this is still a feared lineup that has terrorized opposing pitchers in and out of conference play. However, their pitching and overall defense is quite a bit stingier than the 2018 team as the rotation has posted a stat-popping 1.57 ERA and .940 fielding percentage. Western Michigan commit Autumn Godwin is showing why she is going D1 as she leads the entire conference in ERA with pitchers going through at least 12 innings with a dazzling 1.19 ERA as well as wins with 6 and strikeouts with 82 in 47 innings of work. Fremont could be poised of making their 2nd title game appearance in 3 years and maybe win their first ever conference tournament. They get a rematch with Westview that saw the Eagles squeaking out a 2-1 win not too long ago.
Potential Team MVP(s) of Tourney
Without question, Autumn Godwin is the best pitcher in the NECC, and to no offense of anyone else, very few pitchers are nearly as dominant as she is. In terms of offense, junior 3rd baseman/shortstop Maddie Beeman has been the catalyst of an offense that had to replace quite a bit of talent from last year's team and Beeman's .393 average with a team-leading 2 bombs and 14 RBI's (4th in the NECC) backs up that statement. Senior Jaden Cardoso has also been very good herself as she bats .393 with 9 RBI's. Those are just the two most notable names of a very deep roster that includes Macayla Guthrie (.370 average with a bomb and 8 RBI's), Nicole Palmer, and Jada Rhonehouse.
Breakout Star
Junior 1st baseman Machenzie Friend has been a vital part of her team's incredible start that is actually outpacing the start of their 26-6 2018 season. Friend is batting .400 with a bomb and 6 RBI's.
Unsung Hero
Sophomore outfielder Jazlyn Hafner is making the most out of her first varsity season with a significant role. While she won't be looked at as the best, second, third, or even fourth best by the media, Hafner leads the team in steals with 4 while batting .333 with 4 RBI's.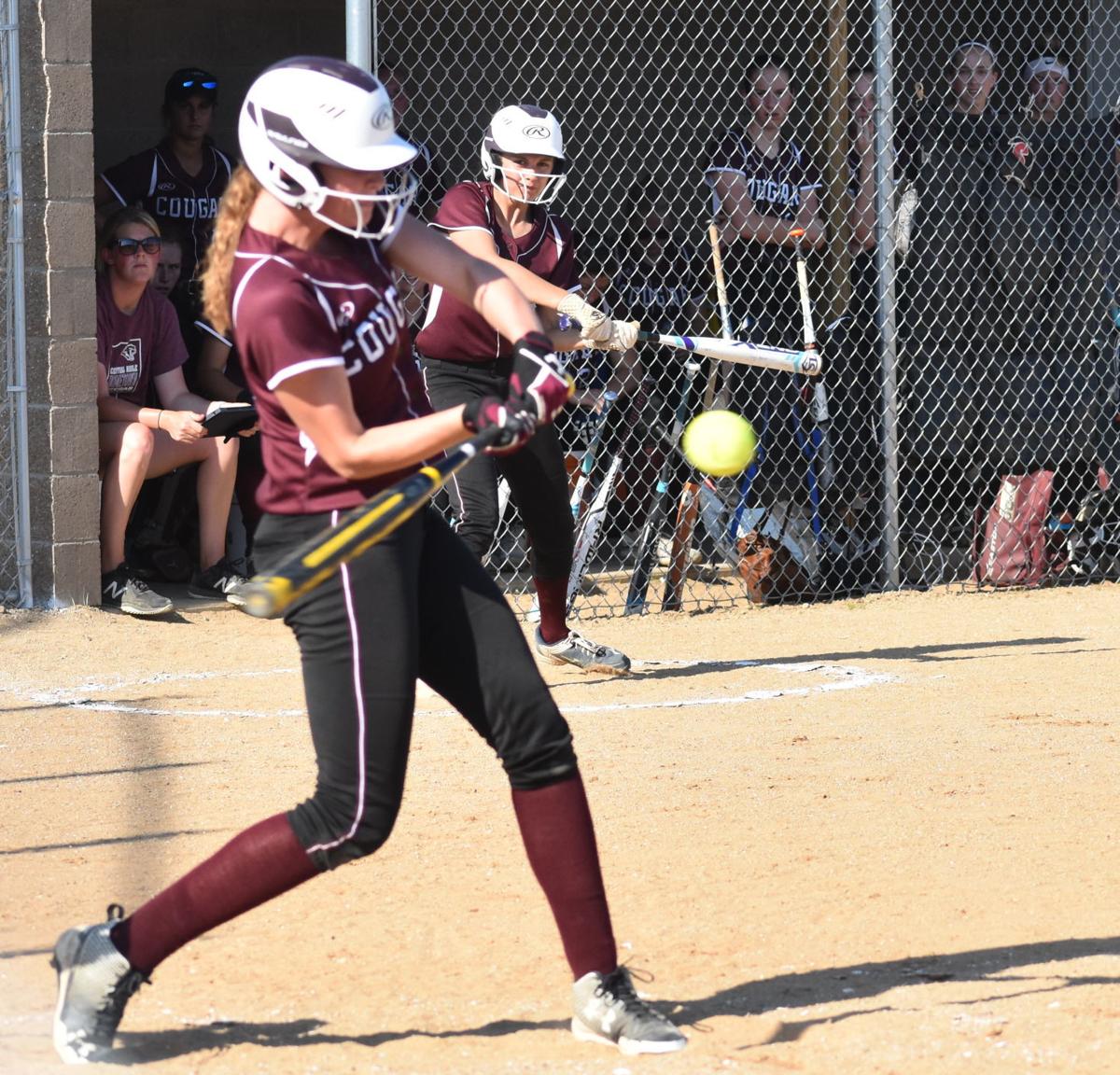 Central Noble Lady Cougars (6-2, 2-1 NECC)
How can they be contenders?
Coming off of back-to-back conference regular season titles, there's still something missing from that trophy case: first conference tourney crown. Their most recent visit to the title game was a 3-1 loss to the Eastside Blazers back in the 2015 season. Yes, I do remember that game because I called that title game and it was a great pitchers duel. For CN, to win their first softball tourney title in the NECC, pitching will have to continue being the bread and butter for the Cougars. They probably have without question the best pitcher tandem in the NECC with junior Madisen Bremer and sophomore Jennica Berkes. This is a team that ranks in the upper half of the conference in average behind WN, Westview, and Lakeland and that will have to continue against teams that will execute their pitches against a hot CN bat. Now, if I'm correct, CN gets an automatic bye in the NECC tournament because (correct me if I'm wrong) Hamilton doesn't have a softball team this season as far as I know (sometimes it can be tricky to know if Hamilton is able to field varsity teams in recent years due to enrollment). If that's correct, they would travel to the Fairfield-Lakeland winner.
Potential Team MVP(s) of Tourney
For as deep of a team CN is, Madisen Bremer is the best all-around player for the Cougars. While posting a 3-1 record with a dominant 1.77 ERA (second only to Fremont's Godwin) 31 K's and only allowing 6 walks, she also bats .483 with 2 bombs and 10 RBI's. While Jennica does not hit the ball as well as Bremer, she has posted a 2-1 record with a nice 2.70 ERA and 27 K's which makes this rotation quite deadly when they're in the zone. One other player I want to mention is sophomore catcher Bridgette Gray as she is batting .394 with a bomb and 7 RBI's.
Breakout Star
Allow me to introduce to you sophomore Bree Waikel, one that I saw coming from a mile away from her strong JV performances. She has went from a JV starter a year ago to recording a NECC best .682, and while she hasn't been hitting for power, her presence has made an immediate impact on the club and she has also batted in 7. Don't count out junior 3rd baseman/utility girl Sam Brumbaugh as she still making a presence on both ends of the field with 7 stolen bases that's tied for 4th despite a bit of a slow start at a .286 average. Junior 2nd baseman Jocelyn Winnebrenner can rake as well steal bags and make plays on defense.
Unsung Hero
I'll go with Bridgette's younger sister Ashleigh Gray who is making an immediate impact on the team as only a freshman batting .333 with 2 RBI's and 3 steals further adding depth to that lineup.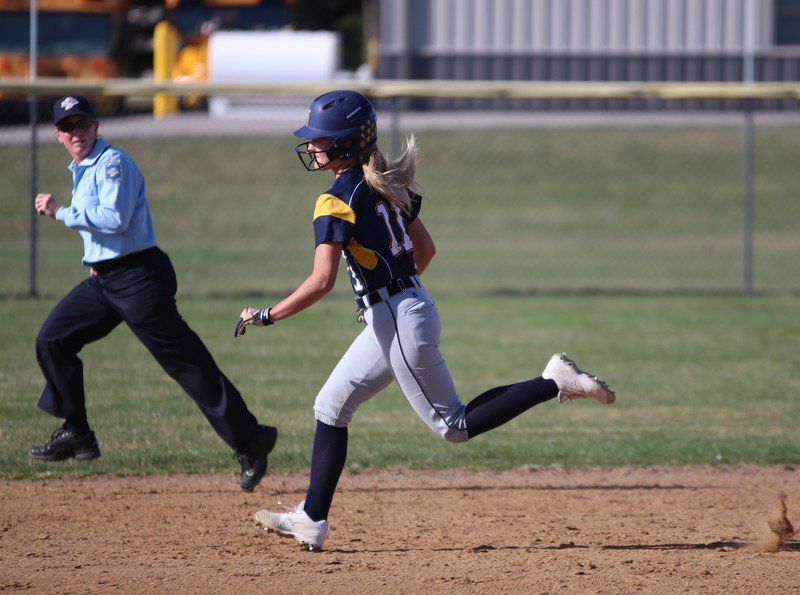 Fairfield Lady Falcons (6-3, 2-1 NECC)
How can they be contenders?
Here in 2019, Fairfield continues to be a softball powerhouse as they look to build off of their regional championship season by trying to avenge their 14-inning loss to the Lakeland Lakers in the title game (which they will ironically be playing each other in the first round). Unfortunately, I don't have the stats for the Lady Falcons because they're not available so I'll do the best I can to analyze their tourney preview without being looked at as an idiot or an unknowledgeable person.
Potential Team MVP(s) for Tourney
It appears Junior Sara Shank has picked up right where she left off from her 14-0 0.81 ERA season and she will need to pitch well for her team to have a shot at winning the title because the top half of the softball bracket is brutal and wide open. Others to watch for are sophomore Kayla Miller, Junior Chloe Dell, and Senior Krista Wagler who hit the walk off home run last Thursday vs Angola.
Breakout Star
I'm going to guess Kayla Miller I don't know why but I have a feeling she could have herself a tournament.
Unsung Hero
Here I'll go with sophomore Jaidyn Rhodes who could step right in and make key plays at the most important times on the bat and with the glove.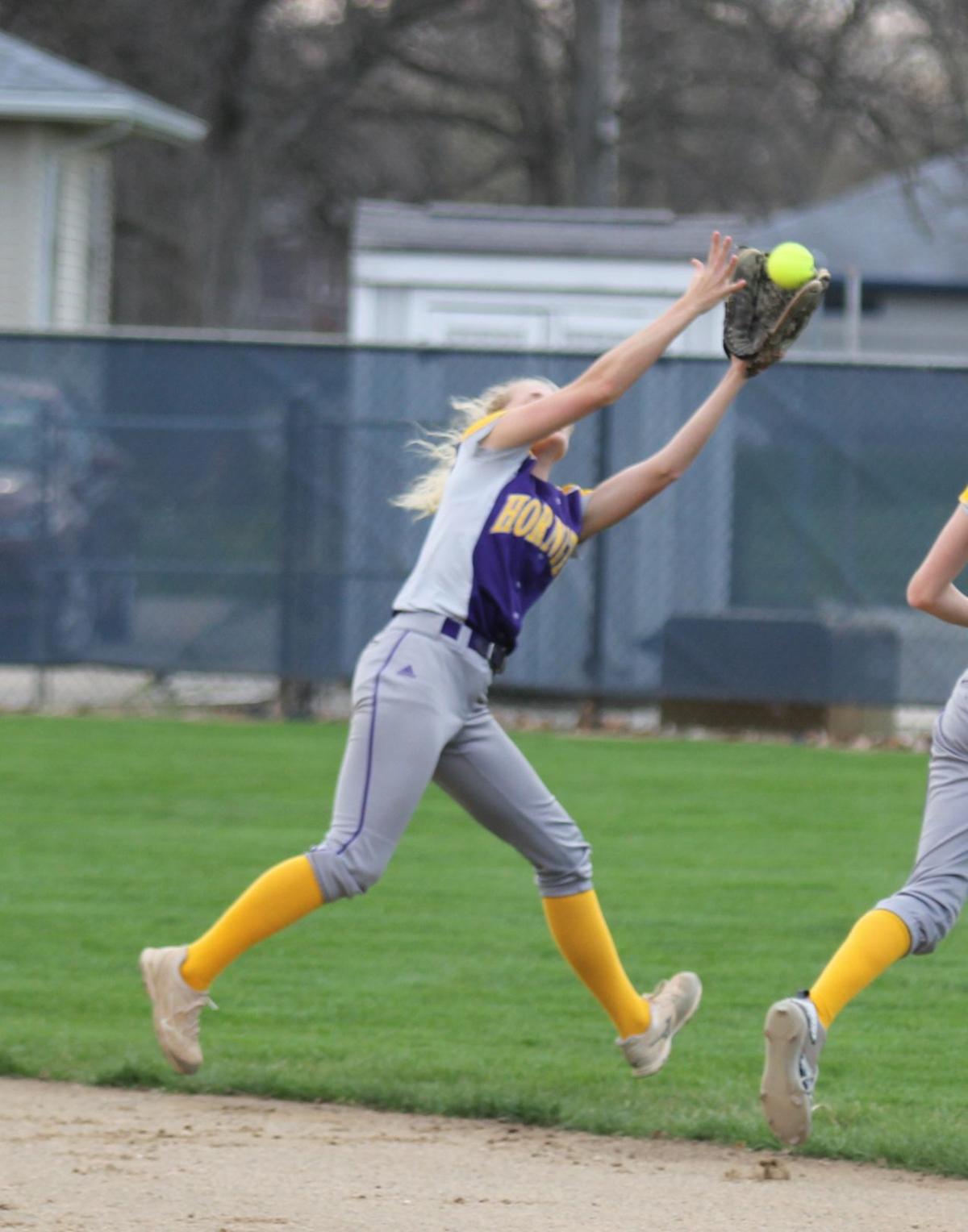 Angola Lady Hornets (7-4, 3-2 NECC)
How can they be contenders?
Yep, this is the Hornets, and they're always in the hunt. Angola can still hit the ball well and that shows when 8 players are batting .300 or higher and one is just shy of .300. They're 5th in batting average, tied for 2nd in homers, 3rd in RBI's, and 4th in ERA. Their pitching has improved thus far, but how they're able to close out those tight, low-scoring games will determine how far they'll go. The bottom half of the bracket where Angola is at is fairly wide-open, and a trip to the title game is definitely not out of question.
Potential Team MVP(s) for Tourney
Emma Konrad is their biggest MVP of the Hornets. There is a reason why she is going to college for this sport and it is the senior's versatility on the mound and at the plate. Konrad is near the top 5 in ERA at just over 3 and tied for 7th in wins with 3 while batting .409 with a bomb and 7 RBI's. Junior catcher Amanda Cope is their best hitter with her .457 average putting her just outside the top 10 in the conference while barreling 2 bombs and 12 RBI's. Don't count out junior Kylar Crowl, and seniors Alyssa Hernandez and Reace Peppler who are very capable of being difference makers. The other pitcher junior Janna Schwartzengraber has had a solid season going 4-3 with a 3.12 ERA and 37 K's.
Breakout Star
Ladies and gentlemen, it's time to get to know sophomore Addison Campagna aka Angola's very own Ms. Utility girl who has posted a reasonable .294 average with a bomb and 9 RBI's. I can see her going off in this tournament.
Unsung Hero
Normally a senior who had a monster junior season wouldn't be considered as the "unsung hero", but it's been a tough start for Jayden DeGraw. But, I think there is still potential for her to make a difference starting in this tournament. If she can get some confidence, that could go a long way for a team that has more than plenty of talent on the roster.
West Noble Lady Chargers (4-5, 2-1 NECC)
How can they be contenders
Unless you're a Chargers fan or coach, raise your hand if you had them competing for a NECC crown in 2019? I saw potential for a better season, but I surely did not see this coming. How did they get there you say? How about fielding the conference's 3rd or 4th best average pending on where Fairfield is at (which I don't have), 2nd in slugging, and 3rd in steals. It's going to be a tough task to get to the title game, but they get a really nice draw with a 2nd round matchup on the road against a Prairie Heights team that we'll admit is down this season. Pitching and defense will need to improve to have a shot of a "upset" in the semifinals and possibly in the championship game.
Potential Team MVP(s)
For West Noble to succeed in this tournament, sophomore Kacee Click will have to be the best player of each game they play. Despite the 3.95 ERA, Click has recorded all 4 of their wins this season while striking out 60 batters in 44.1 innings. This is a team-by-committee when it comes to their hitting, but senior Jaden Hanna might be their best hitter with a .500 average that is tied for 7th in the NECC along with 7 RBI's. Watch out for senior Kourtnie Jones, and sophomores Lilly Nelson and Taitlynn Forrer as ones that can also make opposing teams pay.
Breakout Star
It's difficult to necessarily find one when any of them can get hot, but I'll go with sophomore Tori Franklin who has a .357 average with 6 RBI's and 9 steals which is 3rd in the NECC.
Unsung Hero
Again, deep teams like the ones we have discussed to this point will have a better chance to find that unsung hero. But, sophomore Olivia Yates could be that player. She has only had 3 at bats this season so far, but she has a perfect batting average, 3 RBI's, and 2 steals. If she can improve on her fielding when given the opportunities she could quietly make a difference for this team.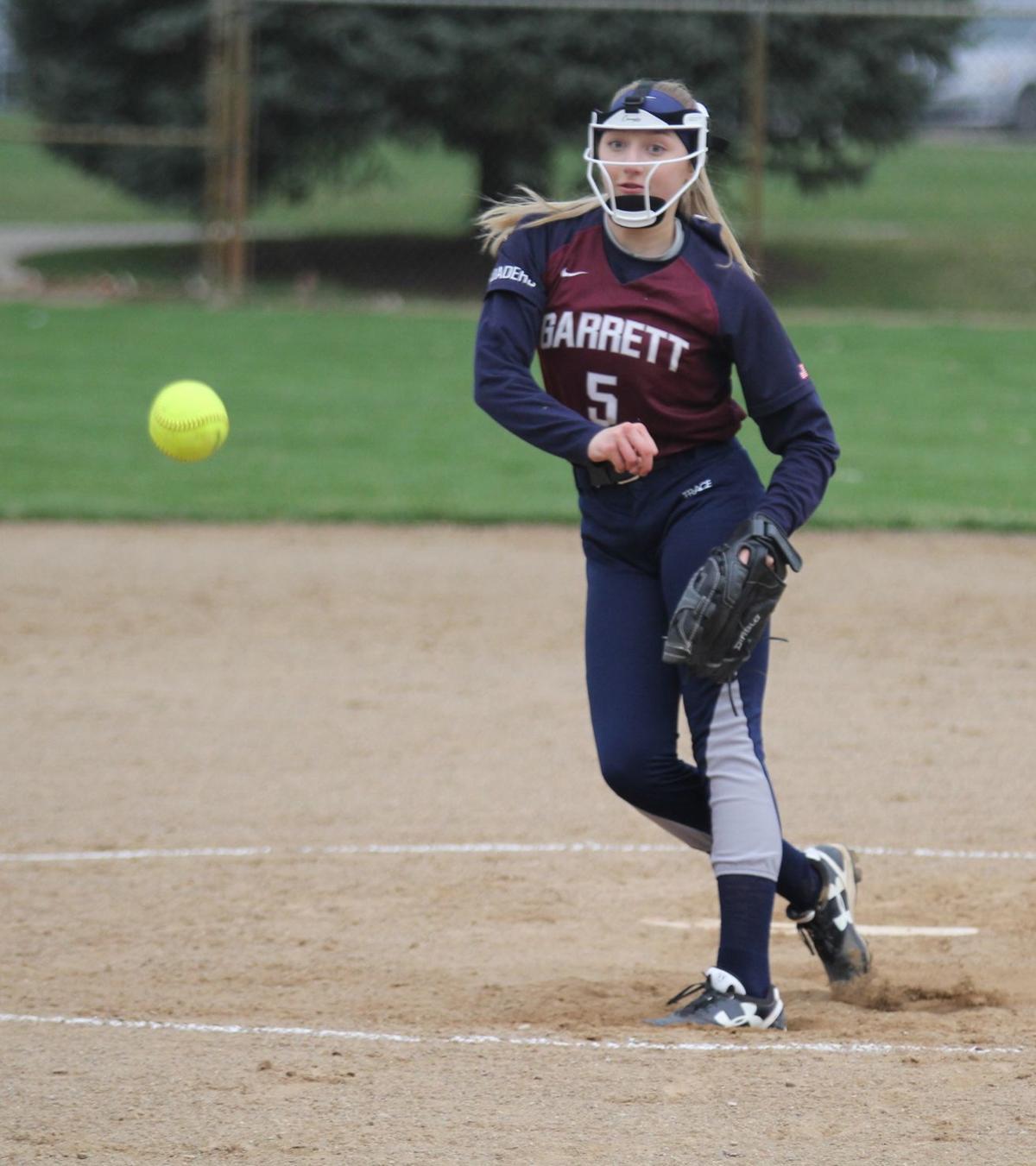 Garrett Lady Railroaders (3-6, 3-2 NECC)
How can they be contenders?
Good question and it'll depend on which Garrett team performs. After getting off to a 1-4 start, they are 2-2 since. Small improvement, but is it enough? Hitting at times has been a little hot and cold this season, but it has picked up recently. But, for Garrett to go far in this tournament, the pitching has to be better because a team 6.39 ERA one of the worst in the area won't get it done.
Potential Team MVP(s) for Tourney
In spite of some cold spells with scoring runs, juniors Ryanne Arambula and Kierra Richards have been their best players. Arambula is batting .429 with 7 RBI's and Richards is batting .440 with 2 RBI's. Despite posting a 6.42 ERA, junior Brooklyn Runion has all 3 Garrett wins and has not been that bad when she is on her game or doesn't give up homers which has been problem for Garrett pitchers this season, but does have a .389 average.
Breakout Star
I'll go with senior Olivia Kellham who is batting .318 with 4 RBI's.
Unsung Hero
It was a hard decision here, but I'll take another senior Marissalee Johnson who is batting .379 with a RBI and 2 steals.
Lakeland Lady Lakers (7-3, 2-2 NECC)
How can they be contenders
Let me make this clear that they're lower in the standings, but that is not me making them look bad. Lakeland was basically 2 or 3 big plays from having an undefeated conference record which those 2 conference losses both came in the 9th inning in walkoff fashion to Westview and Angola. If these learning curves have made the reigning conference tourney champs stronger in the long run, then I may have bad news for everyone else. No NECC team has a roster with a more prolific offense, produced more RBI's, more lethal power, and have stolen more bases than the Lakeland Lakers. They have batted .384 as a team with already 9 (9!!) home runs, 95 RBI's (20 more than the next closest team), and 54 steals (16 more than the next closest team). Now, let's not put shade on the pitching as it has produced a 2.43 ERA that only trails Fairfield, CN, and Fremont. Lakeland has all of the confidence, pieces, and experience to make another trip back to the championship game. The Fairfield-Lakeland first round match could and I think will set the tone for the rest of the tournament.
Potential Team MVP(s)
Senior pitcher Elise Edwards is the heart of the rotation and the numbers prove it yet again; 4-2 record, 2.03 ERA 3rd or 4th best in the NECC, and 50 K's that is also 3rd in the NECC. Sophomore Keirstein Roose continues to terrorize opposing pitchers with a .655 average which is second behind CN's Bree Waikel, but Roose has also had 14 more plate appearances so you have that argument. Roose has blasted 4 bombs and 22 RBI's and 15 steals all the most in the NECC. yeah she is a gamer, but don't let that ignore other pieces they have. Junior Kylee Palmer has an argument of her own batting .579 3rd in the NECC with 7 RBi's and 12 steals second only to her aforementioned teammate. (Cough) She's a Freshman Chloe Gust .514 batting average 6th in the NECC with 2 bombs and 19 RBi's 2nd in the NECC along with a 3.50 ERA and a 3-0 record (yeah she is going to be a good one and Lakeland should be a little spoiled that they have that much talent). That doesn't include sophomore Hannah Harris who is having a solid year to.
Breakout Star
Look, I know I've complimented this kid and calling her a walking bucket in basketball, but come on Bailey Hartsough. Softball to? In all seriousness, she is just that gifted and while you can teach work ethic and fundamentals and sportsmanship and defense, you can't teach any of them talent (that's a gift). Hartsough is batting .310 with a bomb 8 RBI's and 6 steals.
Unsung Hero
Wait, you're putting senior Makayla Mast as a potential unsung hero? Crazy because I think she is that much more important than this title because of her ability to make big plays and being the catcher of an excellent defense, but it is soooo easy to forget how important she really is. She has a .286 average with a bomb and 5 RBI's. Heck, I'm forgetting that their third best RBI producer is freshman Breeanna Lovelace who will be a big piece for the next 3 years as she has a .500 average with a bomb and 12 RBI's. This isn't even fair how gifted Lakeland is in softball. Warning: they're dangerous.
Eastside Lady Blazers (4-3, 1-2 NECC)
How can they be contenders?
While they aren't exactly successful in going from worst to first like they were before the conference season, this team has without question done so well this season and are definitely working their way back to conference contention quickly. This is a team that does not have the championship pedigree of Fremont and CN or the talent like Lakeland and Angola, but what they do so well is their pitching and working hard. This is a very stingy defensive team with a ERA somewhere between a high 2 and a low 3 (hard to tell because the stats aren't exactly up to date), but it's really solid. Offensively, they've went through their adventures, but they have bared through adversity pretty darn well. they get a nice rematch with Busco, but it's going to be a tough road for the Blazers to get to the title game.
Potential Team MVP(s) for Tourney
Senior Shyan McKinley and junior Kensie Rieke have to be their best players to this point and they will have to perform well for this scrappy group to have a chance at a deep run. Rieke and McKinley have been solid hitters for them while Rieke has carried the way at the mound. Don't count out players like senior Brittany Salinas and freshman Skyelar Kessler who could come up big.
Breakout Star
I'm going with freshman Mataya Bireley because I think she is going to be a real nice athlete for Eastside athletics for the next 3 years, and she is showing that in softball as well. Jahnna Weaver could be another one that could break out as her picthing has been pretty much on point so far.
Unsung Hero
I'm going with freshman Ryelynn Glander as one that could come out behind the scenes and make an impact this tourney.
Westview Lady Warriors (5-5, 2-3 NECC)
How can they be contenders
They're having a decent season, but it is fair to say that they have had their fair share of hardships and big wins. Westview has the best batting average (.383) not naming Lakeland, they have the most RBI's not naming Lakeland, most runs and steals both also not naming Lakeland. So, they can score runs, but their pitching has been ok, but it has had its moments at times this season with a 3.68 ERA. They get a real tough draw @ Fremont, but they played very well against them, so no win is guaranteed in today's NECC.
Potential Team MVP(s) for Tourney
Junior Zoe Williams has improved in a lot of ways this season with a .321 average with a bomb and 12 RBI's while posting a 3-1 record with a 2.80 ERA 5th best in the NECC and 22 K's. The Antal sisters have been deadly for Westview as senior Tori Antal is batting .576 4th in the NECC with 14 RBI's and 7 steals. As for Freshman Alexys Antal, she is batting .556 5th best in the NECC with 7 RBI's and 6 steals. Sophomore Addie Bender is batting .433 with a bomb and 13 RBI's.
Breakout Star
For me, I'm taking freshman Savana Strater who is batting .423 with 3 RBI's and 3 steals.
Unsung Hero
I'll take senior Shelbi Smith who's batting .267 with 7 RBI's and 4 steals.
Churubusco Lady Eagles (0-7, 0-4 NECC)
How can they be contenders
It's been a tough start for Busco, but it's not because of lack of effort. Again, this isn't a bad roster overall, but it's the pitching that has killed the Eagles to this point with a near 10 ERA. Their matchup with Eastside isn't necessarily ideal in the tourney, but it is better than playing a elite team like Lakeland or Fremont. Scoring will be an issue from the opening game due to Eastside's strong pitching and everyone else is pretty good, but Busco's pitching again has to be better if they're going to advance past the first round.
Potential Team MVP(s) for Tourney
USF softball commit and senior Abi Erwin hasn't had the most ideal start with no homers so far, but she is still batting well at .385 with 2 RBI's, sophomore Mariah Hosted has had a learning curve season but she isn't doing too bad as she has a homer and 3 steals despite the .200 average. Junior Kurstin Clark has a .294 average with 4 RBI's, but sophomore Kathy Krider might be the most impressive player outside of Abi Erwin as she is batting .381 with 4 RBI's and a steal.
Breakout Star
I'll go with sophomore Kara Williams who is batting .286.
Unsung Hero
I'll take a senior on this one and I'll go with Brooke Nondorf who's .222 may look like deceiving because she has been one of their better players on a struggling program as she has 4 RBI's and a stolen base.
Prairie Heights Lady Panthers (0-9, 0-3 NECC)
How can they be contenders
It depends on how contention should be used in Heights's perspective because as expected they're struggling to win games, literally they have no wins which wasn't the case early last season. But, as expected they are very young so contention for them is gonna be different than how most teams would use it. Because I can't find the stats or the roster to be exact, it's going to be a little different for them. Heights has been shut out twice, and have scored more than 2 runs 4 times the most being 11 in their game 1 loss to Woodlan. They play hard and give it their best, but their inexperience shows from the results as they have allowed double digit runs in 7 of their 9 games this season. I guess, ideally, a home draw in the second round against West Noble sounds reasonable, but it's going to be hard to win games let alone the tournament as I stated in my season preview. Now, they arguably had one of their best efforts of the year against WN despite the score being 8-2. If they can give WN a fight in the tournament, I'll call that a quality performance because I can't evaluate this team as "contenders" the same as if I would evaluate Fremont as one due to that inexperience. Again, keep your eyes out for Trelynn Tschannan Maddie Harmes Kiana Allehouse, Amy German, and Bre Walter as ones that will give WN or anyone else a effort in this tourney.